I'm taking this meme from The Broke and Bookish, who have a weekly Top Ten Tuesday list other bloggers can take part in. I'm going to cheat on mine, since I will not be listing a full ten authors, and for my own sake I'm counting a series as one book.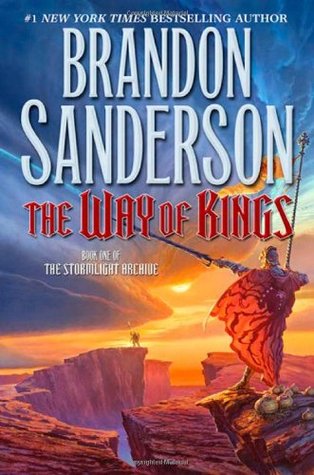 Brandon Sanderson. I recently finished the last book in his Mistborn trilogy, The Hero of Ages, which simultaneously broke my heart and filled me with euphoric joy. He has a real sense of his plot and how to feed small bits of information that become massively important towards the end, and his characters were diverse and loveable and wonderful. I don't think I'll ever read his Wheel of Time books after he took over for Robert Jordan (I couldn't get through the first one, and I don't have a lot of desire to try again) but he has some other big chunky fantasy novels, plus some young adult, that I'm looking forward to cracking open.
Maggie Stiefvater. Another where I've read a series, not just one book. Not even the whole series: the first two of The Raven Boys (the third comes out next month). The plot is okay, but the characters are the real draw, and her writing style is really lovely, it drew me in so that I finished the books much faster than I thought I would have. I initially dismissed her Mercy Falls books, because I thought she was jumping on the supernatural bandwagon, but I'll have to go back for those and The Scorpio Races.
Marcus Zusak. I read The Book Thief a little over a year ago, and I loved it. I'll probably read it again soon. But I at least want to pick up I Am the Messenger, too.
Gayle Forman. I read If I Stay a few months ago, and it near broke my heart. I'd like to read the sequel, Where She Went. If I survive that, then I'll try her other book pairing.
E.L. Konigsburg. I have only ever read The View from Saturday Morning. I know, but don't worry, I'm very ashamed of never reading From the Mixed Up Files of Mrs. Basil E. Frankweiler.
This is what I could come up with, since generally when I really enjoy an author I seek out their other novels anyway.
What authors do you want to read more of?