Sometime last year, I came to a decision that's changed my reading: I was going to let myself give up on books.
I've given up on books before. Three separate starts couldn't get me through The Count of Monte Cristo, and I just could not handle the third Shopaholic book. But it was always with a lot of hemming, a lot of guilt. How could I leave this book unfinished? How could I abandon this story?
Here's how. My Goodreads list of books to read is in the hundreds. And even that's just the mountainous tip of the book pile. There are books that I forget to add, new novels that don't make it to that list, and all the other books, kid's lit and nonfiction, that I just pick up on a whim and begin. When I'm reading a book that I wasn't in the right mood for, or that I honestly don't like, I think of all those books that I could be reading, that I'd rather be reading.
So why don't I just read those instead?
I have more books on my list than I could read in a lifetime. I shouldn't feel obligated to waste more of that time than I have to.
Do you abandon books? Does it kill you inside, or are you fine with it? Or maybe I'm just spouting blasphemy as far as you're concerned? Let me know, and tell me some books you've ditched!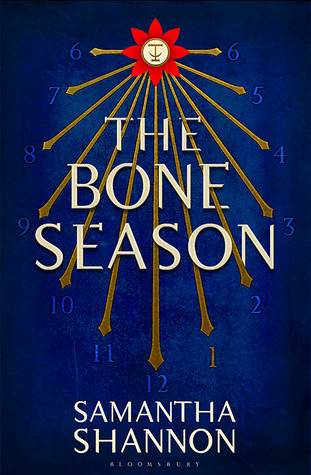 Here are some recent ditches of mine, some because I just didn't feel like it as much as I thought I would, others because I just could not enjoy myself, at all (you can guess what's what!):
The Bone Season by Samantha Shannon
Kafka by the Shore by Haruki Murakami
The Magicians by Lev Grossman
Dodger by Terry Pratchett
The Eyre Affair by Jasper Fforde
Landline by Rainbow Rowell